"PG Higher Diploma in : Footwear Technology and Management Studies"
Objective
:

To develop middle level managers for the shoe and allied industry with the competency to produce quality footwear with higher productivity and to improve overall competitiveness of the firm

Accreditation/ Certification
:

The course is accredited with Textile Institute, UK

Collaboration
:

The course is conducted in association with Leicester College of Footwear, UK

Duration of the course
:
18 months
Course Commencement
:
March/ April, every year
Intake Capacity
:
20
Eligibility
Qualification
:
Degree in Engineering/ Technology/ Science or MBA
Age
:
20 years and above
Admission Procedure
:

Through written Test and/or Interview. Preference will be given to Engineering graduates.

Methodology
:

Class room lectures, practical classes, factory visits, In-plant training, market survey and tutorials.

External training to be conducted in Leicester UK for a period of 6 weeks

Factory Placement and Case Study for a period of four weeks after every semester of the curriculum (3 times)

Assessment
:

Theory & Practical examinations, project, work & asssignments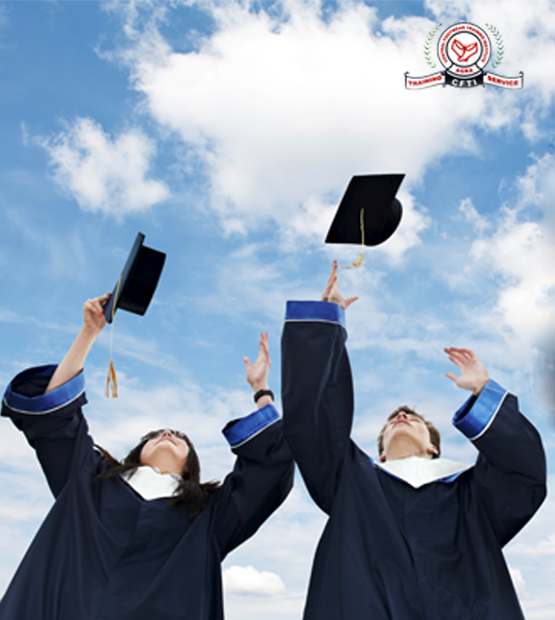 Semester
Topic No.
Topic
No. of Teaching hrs
Total hrs per Semester

PART 1

1. Theory work
1.1
Introduction to footwear materials and performance
90
1.2
Structure and Economy of shoe industry
20
1.3
Management principles and industry practice
30
1.4
HR Management and Industrial relations
30
Summary of theory work
170
1 Practical work
1.5
Design and Pattern Cutting
Prepare Patterns for 3 pairs project shoes

90

60

1.6
Cutting pre training and theory
Cutting 3 pairs of Project shoes
60
Summary of Practical work
210
1 Factory Theory
1.7
Factory Placement and Case
Study – Footwear Materials & testing in the factory
4 weeks

PART 2

2 Theory work
2.1
Introduction to Footwear Manufacture technology
70
2.2
Purchasing & Inventory control
30
2.3
Industrial Engineering & Productivity
70
Summary of Theory work
170
2 Practical work
2.4
Stitching pre- training & theory
Stitching 3 pairs Project shoes
170
2.5
2D CAD Pattern Engineering and 3D designing
60
Summary of Practical work
230
2 Factory work
2.6
Factory Placement & Case Study Nr 2
Product Development cycle
4 weeks

PART 3

Theory work
3.1
Plant layout, Transportation, & Materials Handling
30
3.2
Machinery Technology and Maintenance
30
3.3
Total Quality Management
80
3.4
Operations Research and Resource Management
30
Summary of Theory Work
170
Practical work
3.5
Lasting and Sole attaching process pre-training
Last and Finish 3 prs project shoes

100

80

Summary of practical work
180
Practical work
3.6
Factory Placement & Case Study No. 3–
Total Quality Management in practice
4 weeks

PART 4

Theory work
4.1
Production Planning and Control
40
4.2
Costing and Financial Control in shoe manufacture
50
4.3
Export Management
40
4.4
Marketing, Merchandising & Supply Chain
40
4.5
Entrepreneurship Development
40
Summary of Theory work
210
Practical work
4.6
Test: Make 2 pairs of moccasin shoes
100
Summary of practical work
100

PART 4 - EXTERNAL PLACEMENT in UK

4.7
Footwear Fashion Study and Analysis
Supply Chain Management and Value Analysis
International Business Environment and Studies
Advanced Technology and System Studies
(Advanced Shoe CAD, Production Methodology, IT application, New idea generation
Specific case studies:
a)Managing the supply chain and quality
b)Conduct market research and prepare own collection of minimum 4 styles. These styles will form the basis of the Final Project which will be conducted in CFTI.
240
6 weeks in UK
This external training will be managed by Leicester College of Footwear. They will arrange appropriate teaching and placements for attending graduates from the CFTI.
PART 5 in INDIA

5 Combination of Theory + Practical work
Final Project
Examinations and Assessments
160
80
Summary of part 5
240
Course Duration Summary :
| Activity | Activity Hours | Months |
| --- | --- | --- |
| Theory work | 720 hrs | 6.0 |
| Practical work | 720 hrs | 6.0 |
| Work placements in India | 3 to 4 weeks | 3.0 |
| Work placement in UK | 6 weeks | 1.5 |
| Final project in India | 6 weeks | 1.5 |
| Exams and Assessments* in India | 2 weeks | 0.5 |
| TOTAL for Course | | 18.0 |
Fee Structure :
Tuition Fee
Rs. 2,10,000/-
Raw material Fee
Rs. 25,000/-
Moderation fee
Rs. 25,000/-
Stay & Food at Leicester
Rs. 1,00,000/-

Traveling expenses

(Including to & fro Leicester)

Rs. 1,00,000/-
Caution Money (Refundable)
Rs. 5,000/-

TOTAL
Rs. 4,65,000/-
Stay & Food at CFTI Hostel @4500/-per head/month, Rs. 81,000/- (Optional)